Gevatex LLC was founded in 1996. We specialise in the production of high-quality, bespoke textile bags in a wide range of styles across various functions.
With vast contracting experience within the textile industry across Europe and Scandinavia, you can be sure that your needs will be fulfilled in a timely manner, to a high standard. Our unbeatable quality and efficiency is evident in our established business relationships which have enabled continuous growth year-on-year.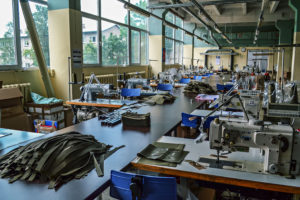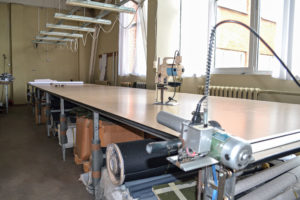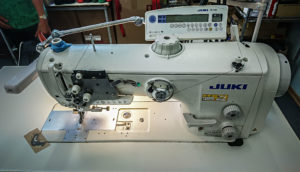 At Gevatex LLC, our speciality lies within the production of bespoke textile bags. We have experience in the production of high fashion handbags, together with sport bags and rucksacks suitable for heavy-duty work and the armed forces. We can also produce a range of bags, pouches, backpacks, wallets and purses. Our advanced sewing technology enables us to offer completely bespoke bags in accordance with our customer needs.
We currently employ over 100 staff and can accept orders within 20,000 to 25,000 units per month. Our fully-qualified workforce and high-spec sewing technology assures high quality and efficiency.
We pride ourselves on our high-quality and insure that all our finished products undergo full quality checks at every stage of production. We operate Quality Management Systems such as; ISO 9001:2015.
Basic materials include; cotton, cotton/synthetic blends, polyester (PES), nylon (PA) and polypropylene (PP) fabrics.
We have strong relationships with the best suppliers throughout Estonia and the EU. These established relationships are key to maintaining our high-quality and effective product delivery.
Gevatex LLC is a member of Estonian Chamber of Commerce & Industry, Estonian Clothing & Textile Association, Estonian Defense Industry Union